DESCRIPTION
Anatol's Quik-Kote mini automatic emulsion coating machine takes the work out of coating screens and allows you to coat more consistently than ever, improving your print quality. Shorten your screen prep times by quickly coating screens automatically, both sides at the same time! The scoop coaters are lifted with servo motors, ensuring a smooth, even coating of emulsion to create stencils of uniform thickness. Lay down more consistent ink deposits than you can by coating manually, resulting in higher quality prints.
Shorten your screen prep time and coat more consistently for higher quality prints:
Servo lift for smooth, fast and even emulsion coating
Holds one screen at one time and can coat both sides simultaneously
Compatible with screen frame sizes of  18''x 19'' up to 30''x 45'''
Accessories
The Anatol Scoop Coater for Quik-Kote – Learn More
Calculate Sizes of Scoop Coater for Quik-Kote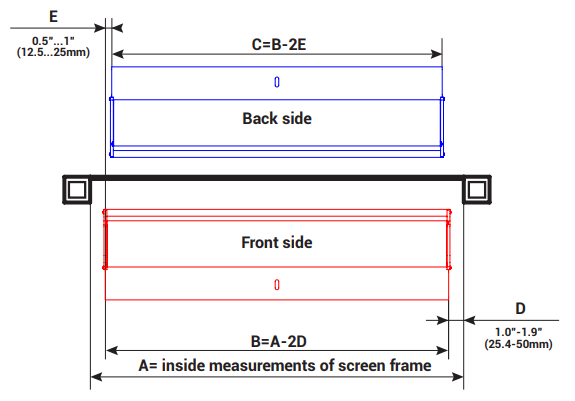 Standard features
Heavy-Duty Construction
High quality pneumatic cylinders with automatic braking ensure smooth and accurate movement for consistent operation and even coating
Scoop coaters are lifted with servo motors for smooth, precise and reliable operation
Aluminum scoop coaters feature unique easy-to-clean design
High quality, durable steel screen locks are adjustable for a variety of different screen frame sizes and thicknesses to ensure a firm hold and even emulsion coating
A more compact footprint saves space in your store
Fast, Consistent Operation
Quick, even and consistent automatic coating at an affordable price point
Speed up your screen prep time by coating both sides of the screen simultaneously
Uniform scoop coater pressure ensures a smooth, even coating of emulsion on the screen
Intuitive Control Interface
Easy-to-use 7'' touchscreen control panel with intuitive software gives you full control over the machine
Save and recall up to 15 different programs
Warranty Registration
Please complete all form fields. By submitting this form you agree to all Warranty Terms & Conditions. You must complete a form for EACH Anatol machine you wish to register.
Questions & Answers
Need help? Have Questions? Want answers?
We've compiled a list of commonly asked questions our customers ask most frequently. You'll find your answers here.
View FAQs