Select your region to see the direct sales representative or dealer nearest to your business.
Direct Sales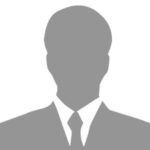 More info
I serve the states of Illinois, Utah and Washington.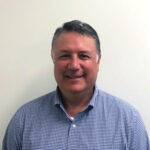 More info
I serve the states of Alaska, Arkansas, California (Northern), Indiana, Iowa, Kansas, Minnesota and Nebraska.
More info
I serve the states of Colorado, Idaho, Montana, Nevada, New Mexico, Oregon, Pennsylvania, Tennessee, West Virginia and Wyoming.
More info
I was educated in Poland and have eight years of sales experience. I've been a sales manager with Anatol for over four year. I have strong knowledge of screen printing equipment that I'm eager to share with customers. I can help you find the most suitable machine for your needs.
I speak English, Russian and Polish.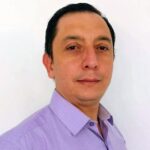 Gustavo Rodríguez Vargas
Regional Sales Manager
Get a Quote
More info
As a member of the Anatol team, I will listen to your needs, finding the solutions your business needs to increase the performance of your processes with our support. My goal is to always exceed your expectations based on our quality. I love what I'm doing because I do what I love.
Como parte del equipo Anatol siempre escucharé sus necesidades, encontrando juntos las soluciones que su negocio requiere para elevar el desempeño de sus procesos con nuestro apoyo. Mi meta es exceder sus expectativas basado en nuestra calidad. Amo lo que hago porque estoy haciendo lo que amo.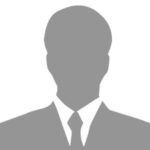 More info
919 Sherwood Drive, Lake Bluff, IL 60044, USA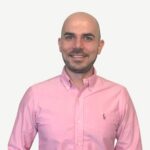 Paul Cimek
California Regional Sales Manager
Get a Quote
More info
As your regional sales manager with Anatol Equipment, I have experience with customer care, as well as thorough knowledge and confidence in the equipment I sell. I started in the Anatol service department, managed development of Anatol's online parts store, and after three years with the company I'm happy to use my experience to help screen printing shops like yours achieve the highest possible level of efficiency.
I want you to tell me about your shop and your achievements, no matter if you are a one-person shop or a large corporation. I'll be happy to hear your story and help you grow your business with the best screen printing equipment on the planet. Contact me – let's do it!
I serve the states of California (Southern) and Hawaii.
More info
I grew up here in the Chicagoland area and still reside in a northern suburb with my wife and two kids. My background consists of 19 years' sales consultant work for a large sign manufacturer, as well as experience with graphics, imaging and printing. I'm looking forward to working together with screen printers like you to determine the best equipment solutions to help benefit and grow your business.
I serve the states of Michigan and Texas.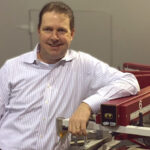 Chris Byrne
Northeast Regional Sales Manager
Get a Quote
More info
I'm originally from the Boston area and am on my second stint in Chicagoland, after spending several years in Pittsburgh. My background is in sales, primarily automated scientific research instruments. My focus has always been to make sure you get the right machine and to provide you with the very best service possible. At the end of the day, you need to be happy and I hope I can help make that happen.
I serve the states of Connecticut, Maine, Massachusetts, New Hampshire, New Jersey, New York, Rhode Island, Vermont.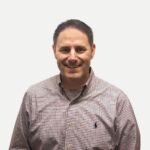 Joe Pottala
Gulf Coast Regional Sales Manager
Get a Quote
More info
As a seasoned sales professional, I have over 20 years' experience helping family businesses reduce and control their costs. I am looking forward to helping you take your screen printing business to the next level with Anatol equipment. I have always taken pride in helping my customers and responding to their needs in a timely and accurate manner. I will work with you to discover the right products for your operation and give you honest and fair feedback. Outside of work, I love spending time on the lake with my better half Jen and our children.
I serve the states of Alabama, Florida, Louisiana and Mississippi.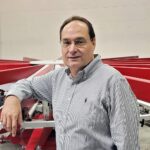 Nelson Lopez
East Coast Regional Sales Manager
Get a Quote
More info
I am originally from Colombia, South America. I grew up in the States, specifically in the northwest suburbs of Chicago. I am married with twin daughters that recently graduated from college. I was an entrepreneur, owning a business for over 20 years. I am well aware of the challenges and concerns of ownership. I believe in creating a business relationship of honesty and trust, and I will work with you to make your experience with Anatol a rewarding and successful one.
I serve the states of Delaware, District of Columbia, Georgia, Maryland, North Carolina, South Carolina and Virginia.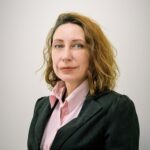 Natalia Sydorova
International Sales Manager
Get a Quote
More info
As a member of the Anatol team, I'm interested in building long-term, trusting relationships with my customers. I aim to help you by identifying and providing the best solutions to advance your business objectives.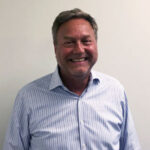 Steve Kulikowski
Great Plains Regional Manager
Get a Quote
More info
I serve the states of Arizona, Missouri, North Dakota, Ohio, Oklahoma, South Dakota and Wisconsin.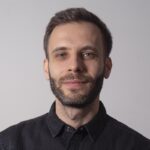 More info
I'm a management graduate with over 9 years' sales and customer service experience in an industry-leading apparel company. As part of the Anatol team, I'm eager to build and maintain trust and strong long-term relationships with my customers. The most important thing to me is ensuring our quality and service exceed your expectations.