NEW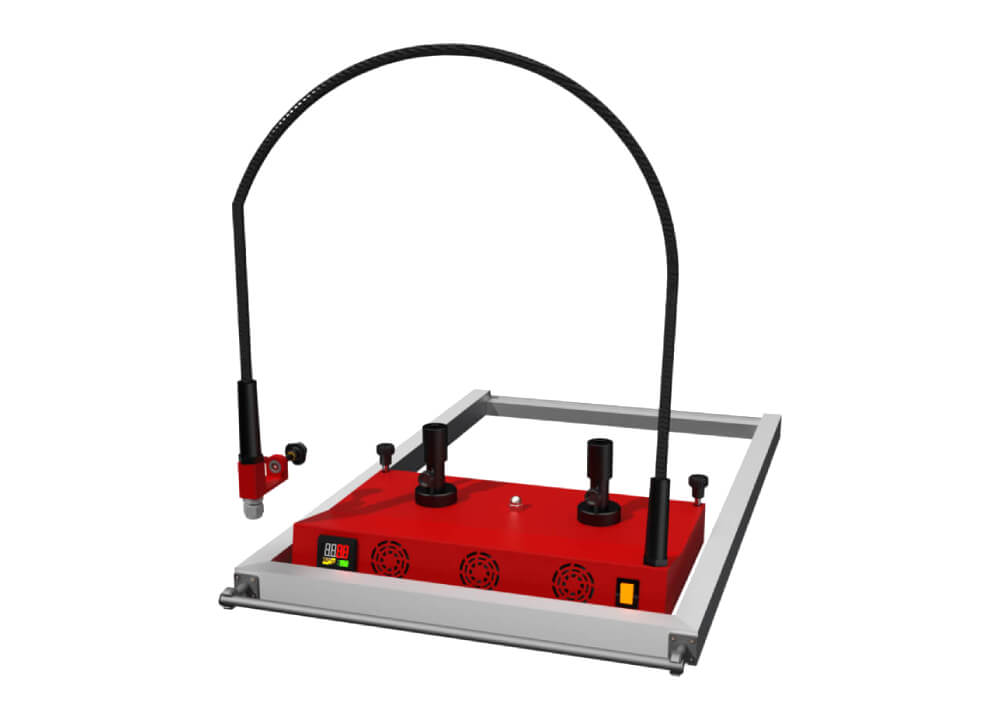 Mobile Forge In-line Heat Press
Mobile heat press for Anatol automatic screen printing machines
Improve your print quality and expand your screen printing possibilities with Anatol's easy to use Mobile Forge in-line traveling iron unit!
The Mobile Forge iron mounts in the print carriage of your Anatol automatic press and provides heat and pressure to your substrate. Use it to mat down fibers and smooth your ink layers, reducing fibrillation and giving you a solid underbase for bright, vibrant prints on dark garments. Apply foil transfers and cure discharge ink right on your screen printing press. and more!
Operation
Easy installation in the print carriage of your Anatol automatic press
Iron unit is activated and operated independent from the press
Compatible with Anatol Volt, Vector and Titan presses with S (15" x 16") and M (16" x 18") print areas
Mobile iron can travel to apply heat and pressure across the entire image area of your press
Set heating surface temperature up to 392°F/200°C with user-friendly digital controls
Iron automatically maintains set temperature
Unique design ensures perfect repetition of the pallet plane and an even distribution of heat and pressure along the curing area
Heating Surface Area 
Maximum
Temperature
Weight
Overall Dimensions
Electrical Requirements
5.5″ x 16″
14cm x 41cm
392 F
200 C
22lbs
10kg
11″ x 17.7″ x 6.7″
27.9cm x 45cm x 16.9cm
1 ph 230v, 50/60Hz, 2.4kW, 6.1A/Ph
Premium service that will exceed your expectations.
Customer Service and Support are a way of life at Anatol Equipment. We strive to improve our service to keep your equipment running like the day you had it installed. This is our commitment to our customers.
Regional Offices
Anatol Equipment Manufacturing Co.
World Headquarters
Anatol Europe
European Headquarters
Anatol Ukraine
European Office
Get a Quote
Your message was sent successfully. Thanks