The Top Screen Printing and Apparel Trends to Look out for in 2019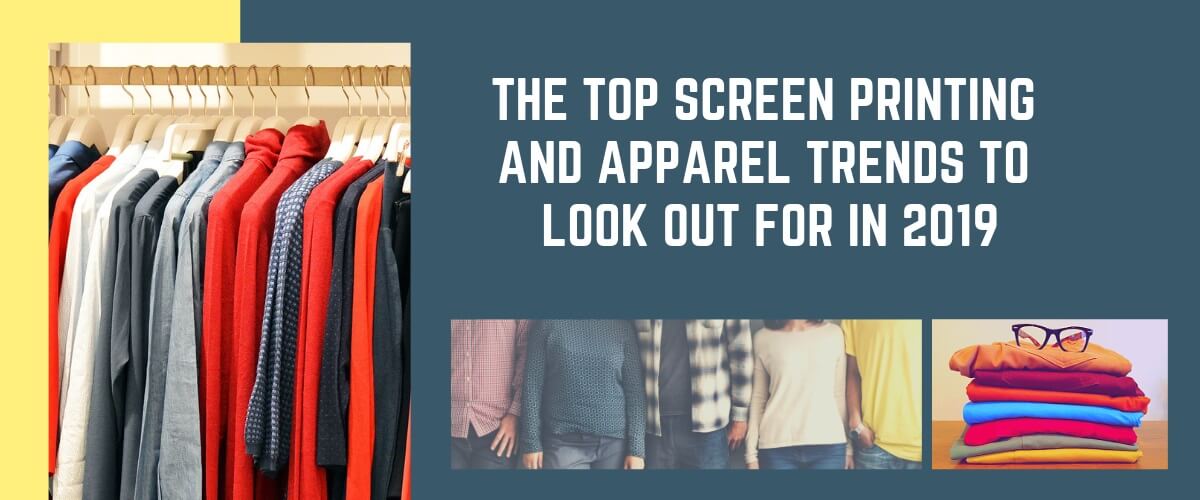 January and February tend to bring a lull in the screen printing business, following the busy holiday season. With your screen printing equipment quieting down, this time of year offers the perfect opportunity to consider the screen printing and garment decoration trends for the year ahead. This way, you will be ready to meet customers' expectations and needs once business picks up in the spring. To help you determine which garments you should be ready to order or present to customers, plan which color schemes you should be prepared to deal with, and be on point with your graphic design, here are the screen printing trends we are likely to see in 2019.
Apparel trends
Knowing which apparel trends to expect in 2019 can help you know what types of samples to show your customers. It also can be helpful to scan your suppliers' offerings so you know what options are available at your customers' requests. Here's what we're seeing so far in 2019.
Soft, vintage feeling fabrics
Soft fabrics with a vintage feel have been popular for the last couple of years, and they aren't going anywhere in 2019. In t-shirts, sweatshirts, sweatpants and hoodies, consumers have been scooping up garments in soft, blended materials that drape nicely and feel incredibly comfortable to wear. Women's apparel has moved away from more form-fitting shirts and jackets to shirts with relaxed fits but flattering cuts.
Athleisure
Like garments in soft, vintage-looking fabrics, athleisure wear isn't going anywhere in 2019. When selecting athleisure garments for your customers, consider versatility: Professionals like quarter-zip and zip-up jackets that they can wear with dress pants or khakis on a casual workday, over their gym clothes or with jeans for an evening out. An emerging trend is more structured pieces in athleisure fabrics, like bomber or moto jackets in light-weight fleece. When it comes to athleisure bottoms, branch out from sweatpants by exploring yoga tights and joggers in high-end tech fabrics.
Backpacks and fanny packs
In 2019, styles from the 1990s are emerging as major trends, and that's true when it comes to accessories. If you're looking for something fresher than tote bags or draw-string backpacks to offer to your customers, consider mini backpacks or fanny packs, both of which have moved from fashion faux paus to fashion trend in 2019. Satchels with rustic details, such as buckle closures, leather trim and plaid lining, also are popular apparel options in 2019.
Flannels
If you're looking for novel apparel to decorate in 2019, consider flannel. Flannel, as both a fabric and a pattern, emerged in popularity in winter 2018, and that's continuing into 2019. Traditional flannel prints in large blocky patterns are popular on shirts and jackets, but a bold flannel pattern is also an avant garde choice for blankets, towels and accessories.
Color Trends
A new year always brings new color trends, and 2019 is no exception. There are a host of popular colors that have emerged in 2019, but if there's one common connector for all of them, it's that they're bold and dramatic.
Pantone's Color of the Year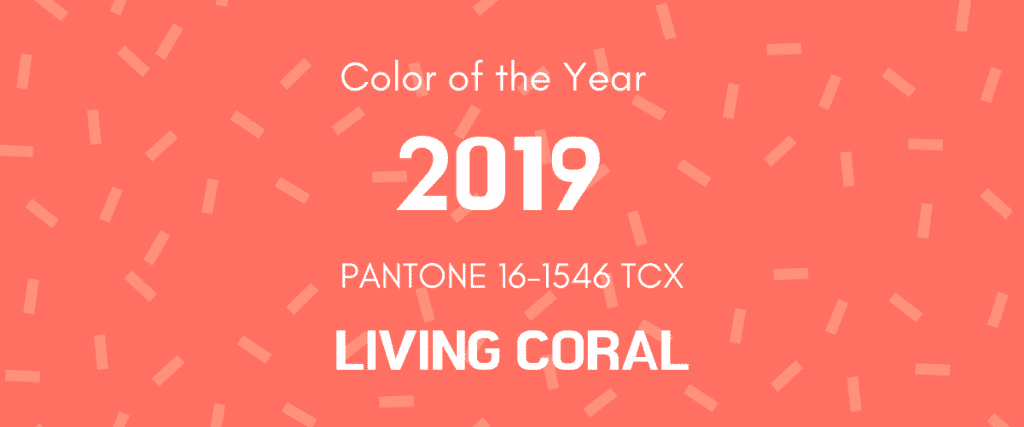 From fashionistas to decorators to graphic designers, the entire creative world eagerly awaits Pantone's Color of the Year each year. The Color of the Year is always sure to dominate throughout the year. The 2019 selection is Living Coral, a fresh, punchy pink that's already starting to emerge on store racks and in graphic artwork.
2019 Fashion hues
Beyond Living Coral, there are plenty of bold, intriguing hues you can add to your apparel and ink lineup in 2019. Bold cobalt blue is trending as a standalone color, as well as a complement to coral and other popular 2019 hues. Bold, golden yellows, bright magentas and deep earth tones like sage are other eye-catching options. If you're looking to print on lighter garments while honoring 2019's most popular hues, choose lighter shades such as buttery yellow, fresh spring green and light blue. For neutrals, oat seems to be a standout in 2019.
Neons
Color trends haven't ignored the homage to the 1990s that have emerged in other areas of fashion. The bright neons of the 1990s are once again popular. As was the case in the 1990s, 2019 is seeing overlapping neons, so you can print with multiple neon inks on a black or white substrate, or print neon inks on a neon garment.
Heathers
Heathered gray garments have long been a mainstay in the screen printing industry, but in 2019, heathered garments in all colors have become popular. Heathered garments have the softer, retro look that's trending. In addition, heather gives garments a textured look that creates interest. Heathered fabrics aren't just popular in t-shirts, sweatshirts, sweatpants and other casual apparel; they also are popular for performance jackets and garments, and for business casual tops.
Black and white prints
Bold colors certainly dominate 2019, but classic black and white provide another bold combination. Simple black prints on white garments, or bold white prints on black garments, is a classic look, but its bold contrast has made it a trending look for screen printers in 2019.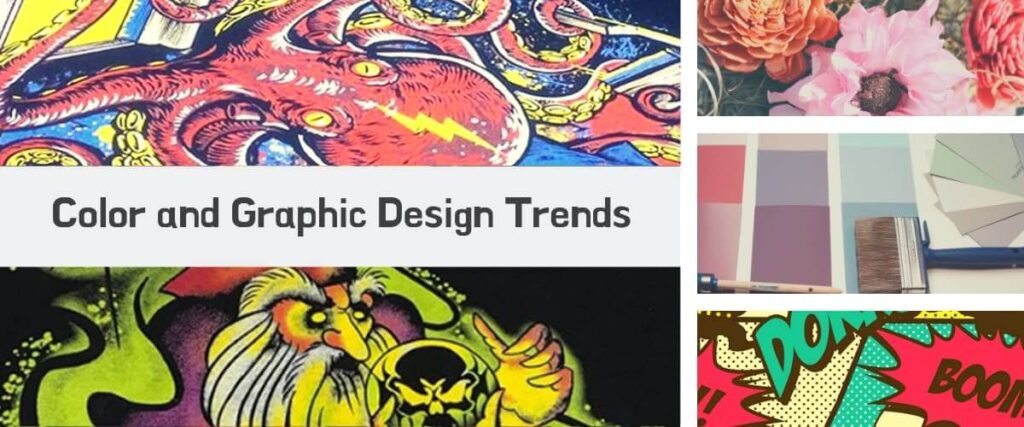 Graphic design ideas
When it comes to design trends that can be incorporated into your screen printing designs, 2019 brings bold retro designs, understated artwork and soft designs that draw from nature. Here are some design ideas you can draw on for your screen prints in 2019.
Geometric designs
As with 2019 substrates and colors, graphic design concepts of the 1990s are emerging as a trend for 2019. The 1990s-inspired designs feature geometric patterns with multiple shapes and line styles, often overlapping. To maximize this effect, you can mix different shapes in the bold 1990s neon colors that also are popular this year.
Retro imagery
Another throwback we're seeing in screen printing designs is the retro trend. Consumers are flocking to garments that feature images from the 1990s, including ones that feature '90s bands, television shows, movies and video games. If you're screen printing for customers who want their brands or names on shirts, you can play on retro imagery to create unique, modern and fun designs.
Simple line drawings
In contrast to the bold geometric designs and complicated retro throwbacks, another design trend in 2019 favors simplicity. Graphic designers in 2019 are creating designs with simple line drawings. For images, outlines that look like hand sketches are popular, while fonts that look like flowing or simple handwriting are popular.
Florals and natural designs
Simple line drawings play well with another graphic design trend for 2019: Florals and natural designs. Pretty flowers, leaves and animals are making their way into graphic designs to create softer looks. Floral and natural accents are making there way into brand designs, while standalone florals and natural images are serving as the focal points of other designs. Floral and natural designs can incorporate some of the year's bold colors, or they can be drawn with a sketchbook look to play on the graphic trend of simple line drawings.
In screen printing, we know that there are perennial trends, like logo and sports designs on t-shirts and sweatshirts in classic colors, but different apparel styles and graphic design elements go in and out of style. By staying up to date on the latest styles, you can be ready to meet the needs of your screen printing clients by offering the garments they'll be looking for and by providing them with custom apparel that meets their needs while appearing modern and fashionable.