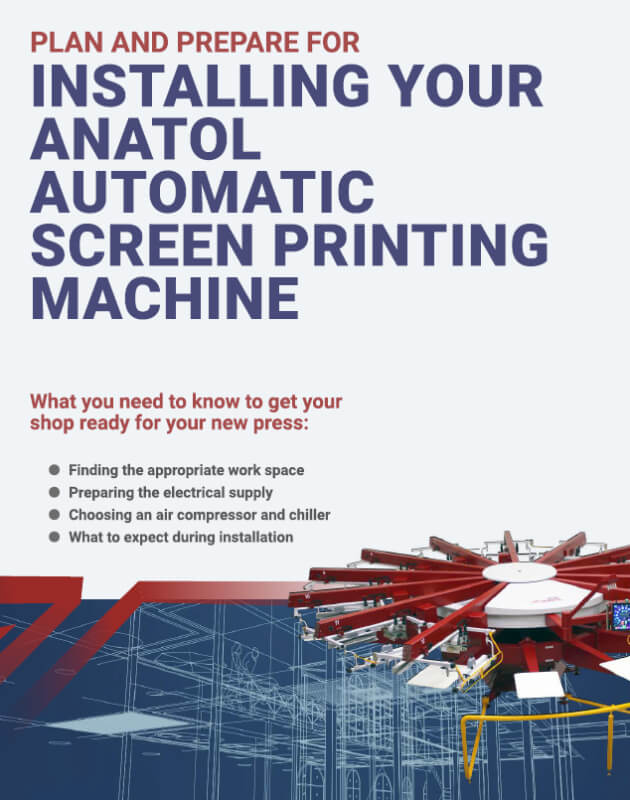 If you're ready to make the jump from a manual press to an automatic, or adding another auto to your setup, you need to know what to expect when it's time to install your screen printing machine.
In this eBook, we'll take a look at some of the most important things you'll need to know to prepare your shop for your new automatic press's arrival, including:
Finding the appropriate work space

Preparing the electrical supply

Choosing an air compressor and chiller

What to expect during installation

Completing the pre-installation checklist
With working knowledge in hand and the proper expectations and preparation, your technician can concentrate on getting your press up and running and producing quality prints quickly!
Посмотрите нашу полную линейку продуктов
© 2018-2022 Anatol Equipment Manufacturing Co. All Rights Reserved.
Your message was sent successfully. Thanks