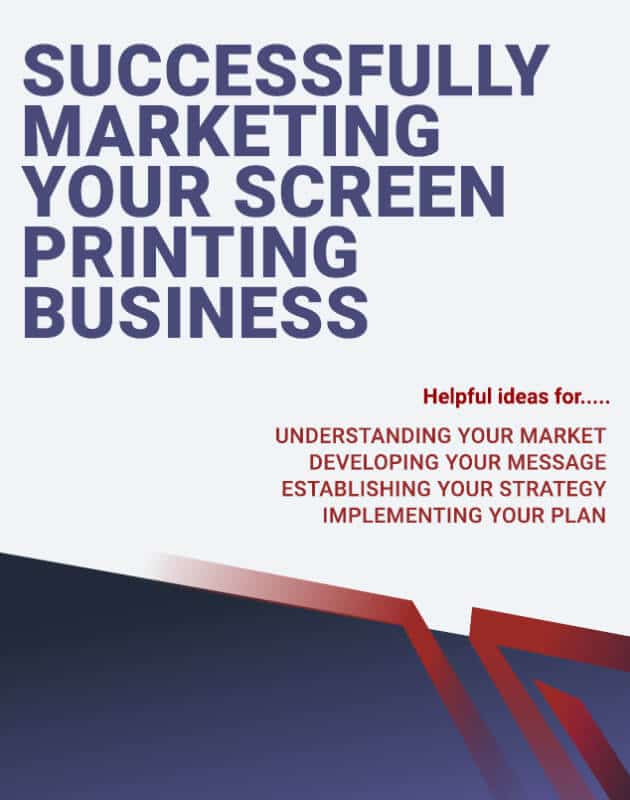 Okay, so you've researched how to start a screen printing business, and you've done your homework on what equipment for screen printing you need (hint: you can find it on this site!) What's next? The most important question for any business: how to find clients!
Now more than ever, people are distancing themselves as much as possible and trying to stay home. That means digital marketing requires even greater emphasis than usual, alongside more traditional methods of promotion. Finding the right balance is key to your business's success.
In this eBook, learn some tips and tricks to help you market your screen printing business effectively, including:
How to identify your niche

Understanding your target customer

Creating your marketing pitch

Employing traditional marketing strategies

Marketing your business online

Reaching out to potential customers

Making connections with social media marketing
Thinking about how to start your own screen printing business now? Or looking for strategies to ensure your business remains successful in a difficult time? This eBook can help – so download and enjoy!
Посмотрите нашу полную линейку продуктов
© 2018-2022 Anatol Equipment Manufacturing Co. All Rights Reserved.
Your message was sent successfully. Thanks