Are You Ready For An Automatic Screen Printing Press?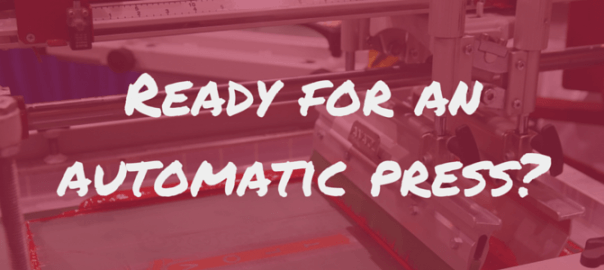 It might be time to upgrade to an automatic screen printing press.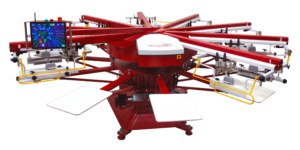 Anatol Titan – big production, small footprint!
Things to consider before going automatic…
Is work available to justify the upgrade? If you're passing up or contracting out bigger jobs that you'd like to handle yourself, it might be time to consider an automatic press.
Are you getting the most out of your manual press? If your technique is perfect and you're still struggling to meet demand, an automatic can help.
Can your dryer match increased production? You can only print as fast as you can dry!
Consider expenses beyond the printer's price tag – crating, installation and upgraded or additional supporting equipment (new dryer, air compressor, chiller, etc.) add up.
Can your shop handle the space and electrical requirements of an automatic press and other necessary equipment?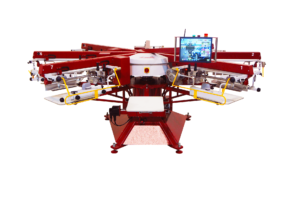 All-electric Anatol Volt – no compressor or chiller needed!
If you decide to go automatic, keep your manual press handy or make other arrangements to keep your work flow going. Getting a new press delivered, installed and running can be a long process – you don't want to lose jobs because you sold your old equipment before the new press was ready!
How will an automatic press affect your personnel? Will you need more employees to meet increased production? Or less because of the automated process? And the operators need to be trained!
When you've done your homework and decided an automatic screen printing press is right for your shop, you'll have to ask another big question: which one??
If you think it's time for an upgrade, check out Anatol's big selection of automatic screen printing presses. For help choosing the perfect press for your space and your printing needs, contact us today!