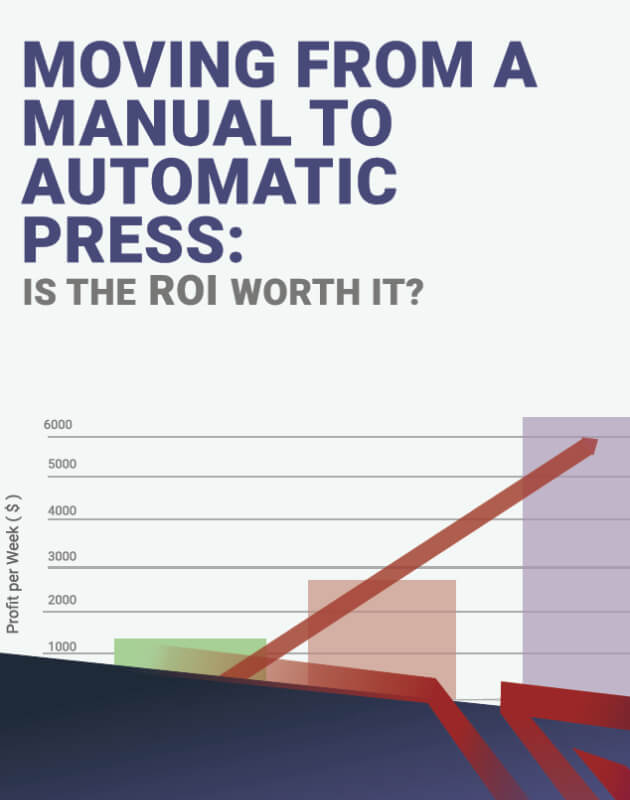 Taking the leap from a manual to an automatic screen printing press can make a lot of sense if you prepare ahead of time. Doing your research will ensure your transition is smooth and hassle-free, with no unpleasant surprises or unexpected expenses.
An automatic machine offers a number of advantages that manual presses just can't match. Learn how an automatic screen printing press can expand your horizons by increasing your productivity, as well as:
How to grow your screen printing business with an automatic press and explore new opportunities

Why return on investment (ROI) is significantly higher with an automatic press

How higher productivity potential leads to higher profits

How an automatic press can minimize labor expenses and reduce the human error factor
With a clear plan and budget in mind, and with some careful preparation, an automatic press can help your screen printing shop reach new heights unachievable with a manual press!
Conoce Nuestra Gama Completa De Productos
Download eBook
© 2018-2022 Anatol Equipment Manufacturing Co. All Rights Reserved.
Cotizar aquí
Your message was sent successfully. Thanks