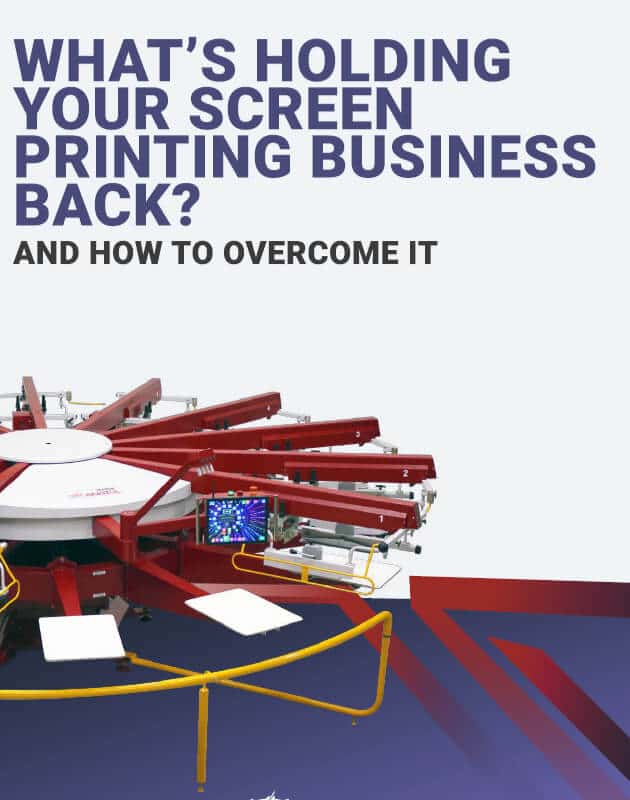 For most owners of screen printing shops, producing quality prints is the easy part. Running a business day-to-day, meeting your business goals and keeping your business growing can be the real challenge. If your business doesn't seem to be progressing the way you want it to, start by evaluating some of the most common elements that hold businesses back from reaching their potential.
After reading this eBook, you'll learn about some of the most important factors affecting your screen printing business, including:
Competitors: Understand who you're competing with, how to price your product right, and know what sets your business apart

Marketing: Learn how to center your marketing on your unique value proposition, understand your target market, and develop a marketing strategy

Operations: Discover how to create set processes, set up your shop for operational efficiency and have a clear production timeline
You may not have opened your shop with a lot of experience and insight into running a business, but with some careful planning, you can achieve all your business goals and reach your shop's full potential!
Посмотрите нашу полную линейку продуктов
Download eBook
© 2018-2022 Anatol Equipment Manufacturing Co. All Rights Reserved.
Свяжитесь с нами
Your message was sent successfully. Thanks